Overview:
a.)Best tool to fix tire screw.
b.)Torque value unit can be changed to Nm and Lbf .ft.
c.)User could set up the torque value by adjusting rolling bar
to different Mark position.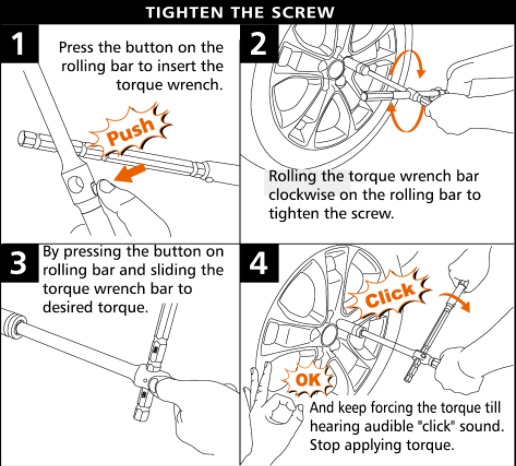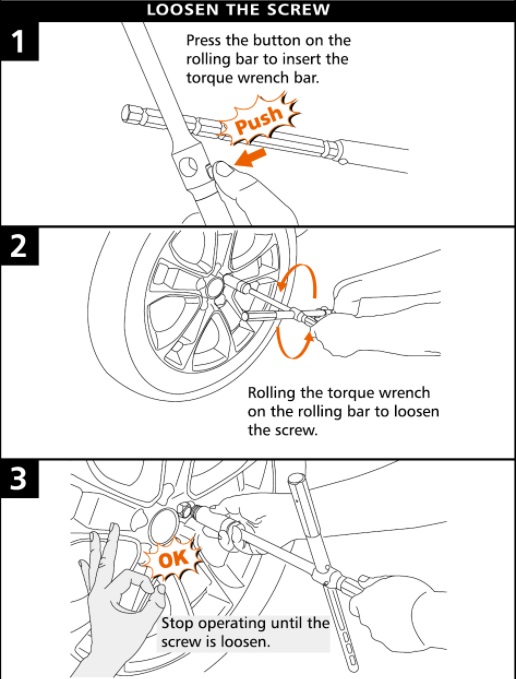 Length: torque wrench bar: 400 mm(L) / rolling bar: 340mm(L).
Weight: torque wrench bar: 664 g / rolling bar: 638 g.
Surface: chrome plated body, matted finish handle.
4-section ring for Torques adjustment : 85、103、108、138Nm.
Type: click, clockwise only.
Accuracy: ±4%.
Packing: Extendable plastic case + color label